My Roots
I was born and raised in the beautiful Gulf of Naples, Italy. My parents moved to the south from Friuli. So, I was raised with both northern and southern cultural influences. I may as well be two different nationalities!  For close to 20 years I was fortunate to live in a country house in Castellammare di Stabia (Naples) surrounded by the agricultural splendour of the area and in the shadow of Mount Vesuvius.  I came to Canada in 1970 at the age of 19 and started to work and train as a cabinetmaker. For the next 28 years I worked through the ranks of the furniture business as worker, foreman, manager and, eventually, president of my own company. While doing this, I relaxed in my spare time by studying, collecting, making and tasting wine…and cooking, something that has always been an integral part of my life.
Changing Career Gears
Woodworking may have been my career, but wine and food was my passion, and eventually I chose to follow my heart and make my passion a profession. This period was the opposite of luxury but still one of the best times of my life.  As I was trying to become a winemaker, instead I eventually landed a position as a Product Consultant for the LCBO at the Summerhill store in Rosedale. It was quite an experience dealing with a sophisticated clientele and fulfilling the many responsibilities of a Product Consultant: product submissions, VQA panel, leading tastings and classes, even judging, radio and TV appearances. The best part was tasting an excess of 4000 wines a year. During this time I enjoyed the latest and trendiest food and wine in the vibrant city of Toronto. But I found as I got older that I was drifting away from the new and trendy and back to the simpler, fresher tastes I remembered from my childhood in Italy.  I call it "memories of Naples".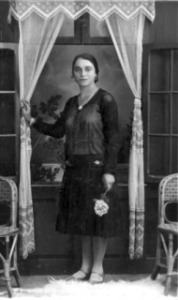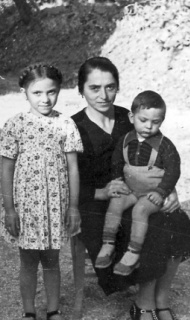 A Homage to My Mother, Marcella Bean
In fact, it was the memory of my mother that inspired me to actively create simple food. She was a farmer at heart and believed that if a recipe had more than three or four ingredients it was too busy. She had a garden, raised various animals and cooked professionally in her younger years, and when we moved to Toronto we made space in the backyard for a vegetable garden just like back home. I started to duplicate her recipes using the memories of the wonderful aromas of her cooking as a guide.
Cooking Gets Closer
Realizing the gift of having had full immersion of the true Italian regional fare, in my spare time from my wine career I started to create and lead cooking events specializing in authentic Italian regional recipes. It was easy; it came naturally using my mother's example and childhood memories. I was able to recreate her recipes by remembering the aromas in the kitchen. I executed a few events featuring Italian regional cooking. The most successful have always been my hands-on pasta making and sausage making team-building workshops. The participants make pasta and sausages using only Old World tools and methods…no food processors or other machines. The emphasis is always in the ingredients to create a "sense of place" in my recipes.
And so…"ONTALIA"
I put a name to a philosophy that would express my passion for things Italian with things grown and produced locally: ONTALIA "Italian Roots in Local Soil" and a union of Ontario and Italia. My recipes are authentic Italian; the ingredients are the freshest Ontario has to offer when available and in season.
The New Beginning: PEC 
Woodworking and wine lover, then wine professional and aspiring cook, in April 2013 due to very positive changes in my life (Karen my wife) I moved on from my LCBO job and landed in Prince Edward County (PEC) to be an Artisan Sausage Maker.  With a five-year plan in mind, I worked on the County home to transform it into a cooking studio where I could share my passion through intimate and interactive cooking classes and workshops.
In 2018, the studio became fully operational and I am living my dream.  Please come and share in the adventure with me!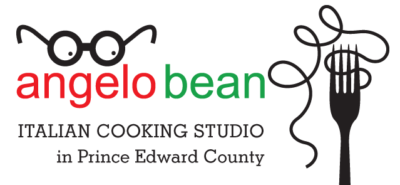 Update: After a couple of uncertain years dealing with the pandemic, I made the difficult decision in 2022 to permanently close the cooking studio. But, change is always the catalyst for new dreams. Stay tuned…