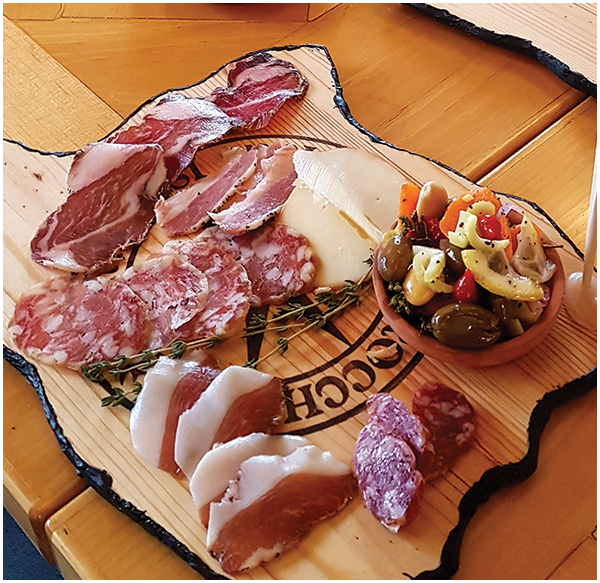 This workshop is offered on weekdays for private groups (minimum 6 people).
Guests are welcomed with complimentary sparkling wine and stuzzichini, then invited into Angelo's personal salumi cantina and sausage recipe testing shop where his traditional methods of salumi and sausage making are revealed.
An extensive selection of salumi will be tasted, presented by "salumiere" Angelo who will guide guests through a tasting tour of the history, production methods and unique characteristics of each variety.  Like a structured wine tasting..but with salumi!
Palate cleansing nibbles will be served to accompany the salumi, along with a complimentary glass of local wine, Neapolitan dessert and coffee or tea.
$59 per person plus HST.
This workshop is approximately 2 hours in length.  Call or email Angelo to book your private session.  (Note:  Not available on weekends.)  Full payment required at time of booking.  Refund offered with 7 days notice of cancellation.
Tel. 613-399-1813 / 416-427-4053
Email:  angelo@angelobean.com