This blog will report on the development of my unique way of infusing alcoholic beverage in sausages and food. Also, it will report on the progress of my personal production of Salumi.
It all started many years ago when some food producers claimed that there had wine, beer or spirits in food – they were stretching the truth by a mile! A teaspoon of wine in a sausage equals a wine sausage? Spirit flavours from little plastic bottles from the supermarket?  Dehydrated powder in Salami that is called Chianti?  Local/natural/artisanal were mentioned on many products in huge supermarkets, but real local/natural/artisanal food is more expensive than commercial food, and has integrity.
So I started by making sausages using  only heritage pork shoulder and infusing the meat with quality wines.  I put in as much as the meat mass would take and then began reducing the wine to double up the flavour.  I did not worry about the cost. I am a supporter of the Ontario wine industry, so I started to use VQA wines, reducing them by Cryo extraction, a method inspired by our Icewine production. It works quite well as the flavours remain intact.  It is a time-consuming process that I believe gives me a leading edge in the production of wine-infused sausages.  I did a tasting in the past with the local media to prove the point that you can actually taste and differentiate the wines in different sausages.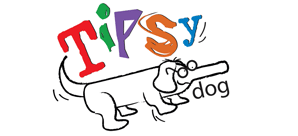 I also make other wine-inspired sausages. An example is my Ripasso Salsiccia, my sparkling Prosecco cocktail sausage…yes it sparkles! And the funny Tipsy Dog that is infused with different alcoholic beverages to suit different occasions, where also the bread and condiments are infused. I call this "INFUSED SAUSAGE CREATIONS": Whiskey ketchup, Tequila onions, vodka mustard, Grappa rapini, pomodoro Caesar, grape skin powder bread…don't eat and drive? Don't worry, the alcohol evaporates in cooking and the flavour remains.  Actually, alcohol is solvent and helps release the flavours in the food!
The infusion also transfers to my salumi.  In the past, I have made Limoncello pancetta, Irish Whiskey "Kapicollo", short hill Riesling Salame, Guinness-glazed Pancetta, Baccatore (Baco Noir infused Cacciatore sausage)…just to name a few.
Will report as I restart my production in my new cantina. (pictures to follow!)