The process of buying property in Prince Edward County (PEC) lasted almost a full year. After seeing beautiful century homes without a basement, we opted for a more modern house with a solid basement to house my lab and curing room for my salumi.  The two acre lot is full of tall mature maple and beech trees.  I plan to cultivate mushrooms, have a little vineyard in the back, herb garden, a couple chickens with their own pen, build a full size jerk pit (after seeing the real thing in Jamaica, I will have no peace until I have my own – the good thing is that it can double as a smoke house) …will this lifetime be enough?  The location is on Christian Road in the vicinity of County Roads 1 and 2, very close to the wineries in Hillier.  I plan to have a tent/booth ready for featuring my sausages at wineries and events during the summer.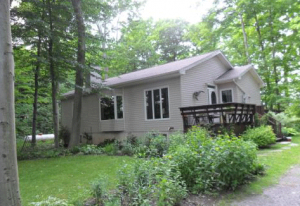 I spent the whole winter finishing the lab and curing room.  By this April I will have all new sausage-making equipment and start populating my curing room with salumi. This will be a long process as I will need to work with the environment (it takes a couple years and many bad batches to calibrate the natural elements: temperature – humidity – ventilation).  Once I master the elements and the proper bacteria takes up residence then it will be a little easier.
I hope that I can take enough time in the spring to visit regularly the wineries, food producers, farmers, restaurants, etc., so to expand my connections in the County. I took on many commitments in TO this year.  Next year, hopefully, will have more events in the County as I expand my connections.