Hello Amici,
We're entering our sixth year in the County, and in this short time we've witnessed so much change and growth.  When we first got here, "the season" was a relatively short one.  Visitors didn't arrive in numbers until well into June and once the Thanksgiving long weekend was over the population immediately dropped to locals only.  But, each year new festivals and activities are added to the community calendar, extending the season on both ends.  I launched my cooking studio last June and was optimistic that I would be kept busy with classes through the summer months.  It was a happy surprise that demand continued through the fall, with my last class held in the first week of December.
My plan was to keep busy during the winter by creating new classes.  I've come up with some new class themes to add to the schedule and recipe development is well under way.  Pasta 201, Southern Italian Sauces and Risotto for the Seasons are already scheduled (click here to check out the schedule).  Two new versions of the Five-course Tasting Menu are in the works: Venetian and extreme…look for details later in the season.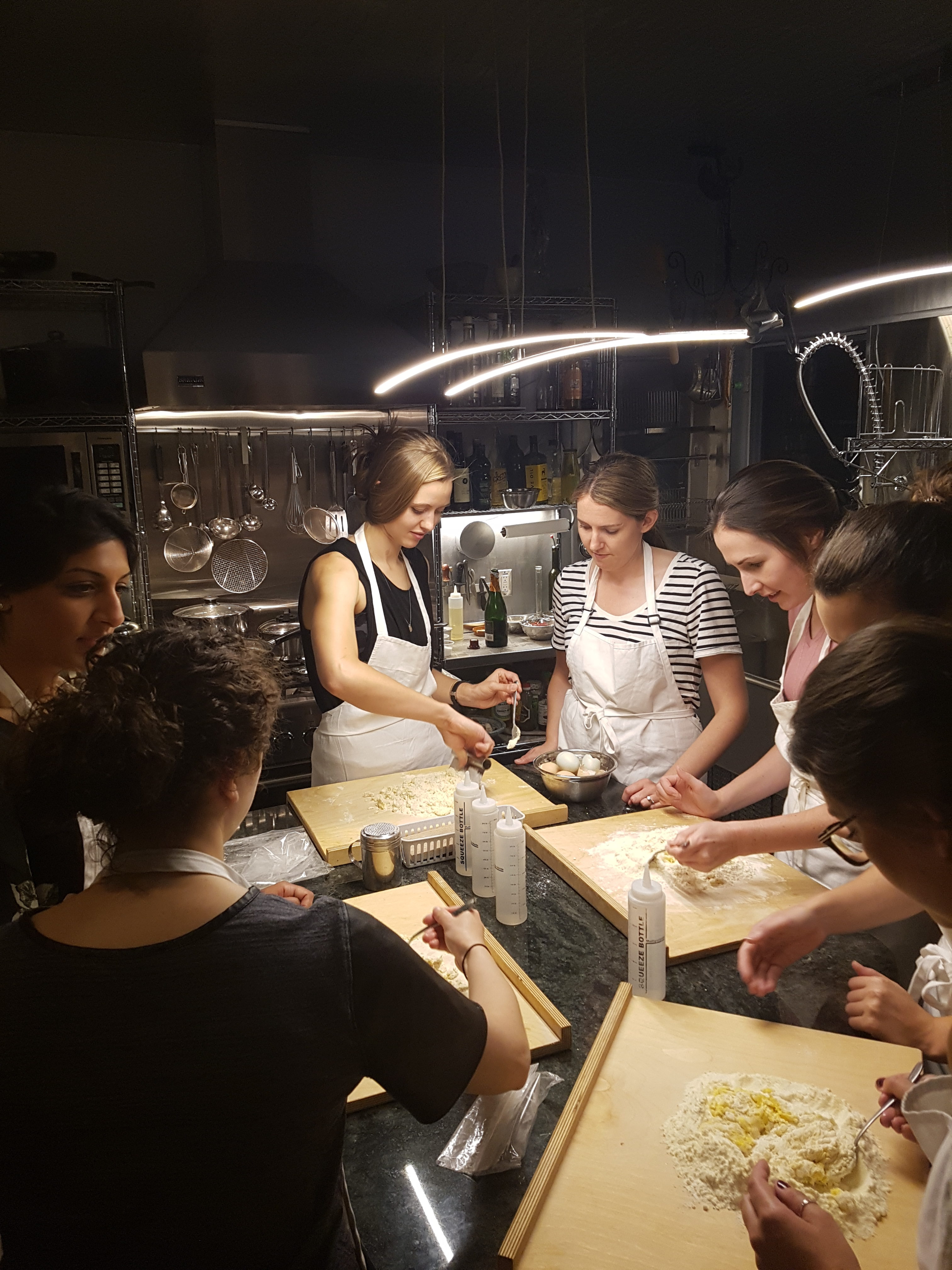 But, the winter project I am most excited about is my Salumi-making Workshop.  Those of you who know me will know that this is a real passion of mine.  Over the years, I've had so many people express interest in working with me side-by-side in my cantina.  Salumi-making has been done in Italy for many centuries and the techniques are handed down from generation to generation.  Up until now, I've resisted the idea of turning my personal hobby into a class. Well, the time has come — by this fall there will be a salumi workshop, possibly in two sessions, beginners and advance. These classes will be limited to only four people each. If you are interested please send me a note and I will compile a list for the first few classes.
Ciao,
Angelo